Company news
New product - spiral cable with a power plug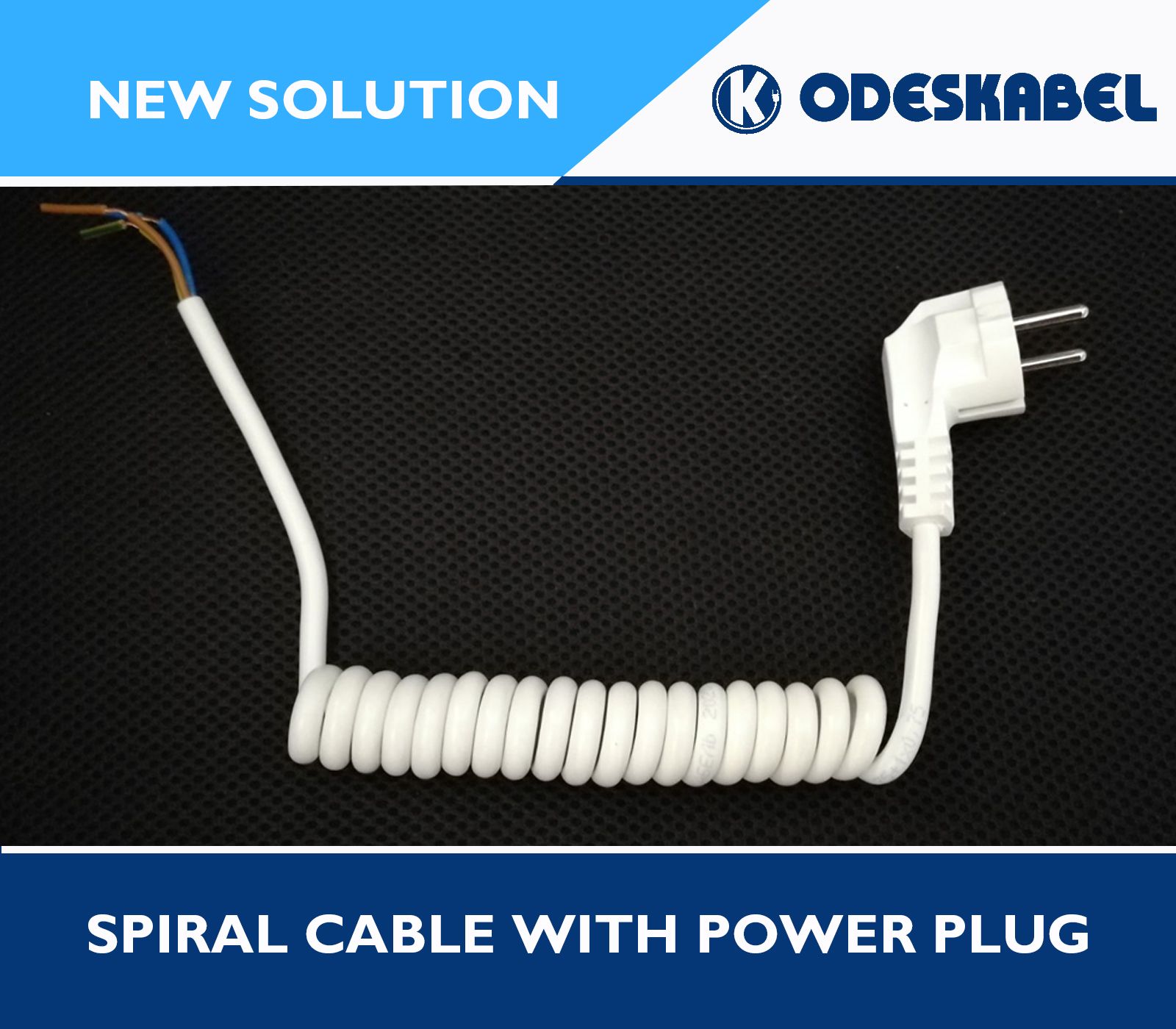 PJSC "Odeskabel" has expanded its range of products - spiral (retractile) cable, equipped with a power plug. It is designed for electrical devices connection to the AC power supply up to 16 A and rated voltage up to 250 V.
Product is applied for industrial and household purposes (household appliances, industrial tools, heating systems etc.).
Power plug – moulded, angular, earthing-type plug (CEE 7/7).
Product is made of high-quality PVC compound and provides electric shock protection.
It complies with DSTU IEC 60884-1: 2007, DSTU EN 50525-2-11: 2015, GOST 28244-96, IEC 60227.
The cable`s spiral construction provides its ergonomic design and compact connection with devices.
Colors available from stock: white, black, gray, ivory
Other colors are available upon request.
Чтобы убедиться в оригинальности приобретенного товара, введите номер: