Company news
We invite you to visit our stand at AQUATHERM KYIV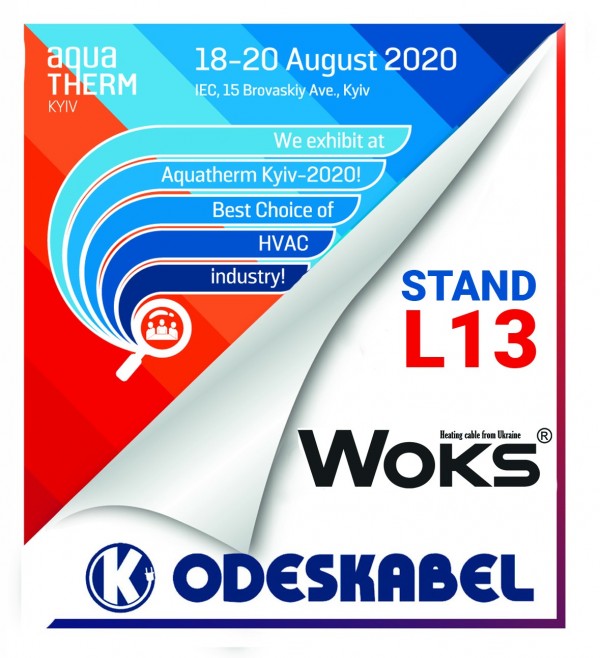 PJSC "Odeskabel" takes part in the AQUATHERM KYIV exhibition, which will be held in Kiev, IEC, Brovarskoy prospect, 15, from 18 to 20 August 2020.
We will be glad to meet you at our stand - L13, which is located in the first pavilion.
You can:
Discover the full range of underfloor heating WOKS manufactured by PJSC "Odeskabel".
Take advantage of special offers and promotions that are valid during the AQUATHERM KYIV exhibition.
Learn how to become a distributor of Woks underfloor heating.
Register online for a free visit to the exhibition at http://www.aqua-therm.kiev.ua/!
We are waiting for you at the exhibition!
Чтобы убедиться в оригинальности приобретенного товара, введите номер: