Company news
Odeskabel PJSC invites you to visit our booth at the 22nd International Exhibition Aquatherm Kyiv 2020 from May 12 to 15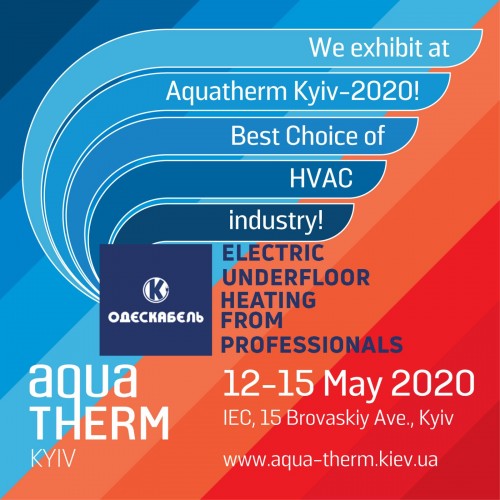 Odeskabel PJSC invites you to visit our booth at the 22nd International Exhibition of Energy Efficient Heating, Ventilation, Air Conditioning, Water Supply, Renewable Energy, Sanitary Ware and Pools Aquatherm Kyiv 2020 from May 12 to 15, 2020 in the IEC in Kiev (m. Left-bank).
Using our promotional code ATK20, you can get an electronic ticket for free on the website www.aqua-therm.kiev.ua. Visiting the exhibition without using a promotional code is paid.
Important! Promotional codes are valid only upon receipt of an electronic ticket on the exhibition website and are valid until the end of Aquatherm Kyiv 2020
We will be glad to see you at our booth!
Чтобы убедиться в оригинальности приобретенного товара, введите номер: