ODESKABEL-MOLDOVA is participating in the MOLDENERGY exhibition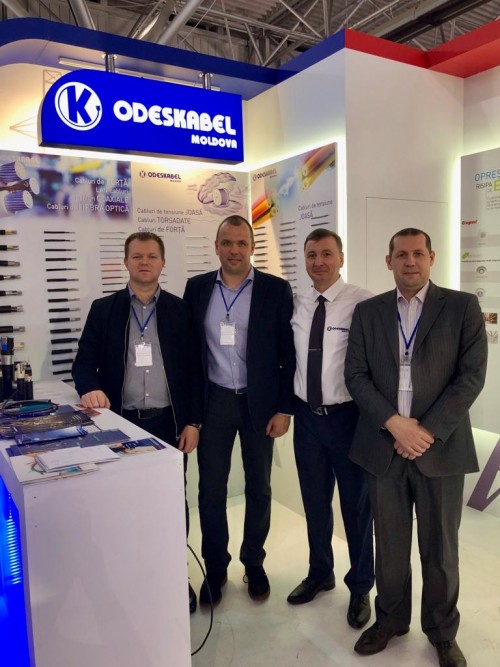 From April 03 to April 6, ODESKABEL-MOLDOVA company is participating in the MOLDENERGY exhibition. The exhibition takes place in Chisinau. It is the only demonstration project in Moldova, which main focus is made on electrical, thermal and electrical equipment, as well as on energy-saving technologies for domestic and foreign companies.
Exhibition visitors show great interest in the samples that are demonstrated at the ODESKABEL-MOLDOVA stand, which presents integrated cable solutions for energy and information systems from the Ukrainian cable plant Odeskabel. Odessa cable plant "Odeskabel" is among the world's largest cable manufacturers. Odeskabel plant has a very clear market strategy: quality comes first!
The high potential of Odeskabel PJSC allows us to speak about a significant contribution to the formation of the energy and electrical market in the Republic of Moldova.
Чтобы убедиться в оригинальности приобретенного товара, введите номер: